Laser Printers For Business—Color & Monochrome
Laser printers have much to offer businesses of all sizes, from sole proprietorships to large corporations. A laser printer is a great tool for meeting your day-to-day operational needs. They are best equipped to serve a business environment, improving workflows by reducing the amount of time you spend waiting for a project to print. Whether you need a laser printer for a small office or a corporate workgroup, we have you covered. Enjoy better text quality, increased speed, greater paper capacity, and reduced costs over time with our laser printers.
Get a monochrome printer for all your simple black and white projects or pick up a color laser printer for projects where capturing vivid colors is essential. You may be unsure of which brand best fits your needs or perhaps your needs are as specific as a particular model. Either way, Monster Technology will make finding your new laser printer is easy. Shop by brand or your desired features, we have it all!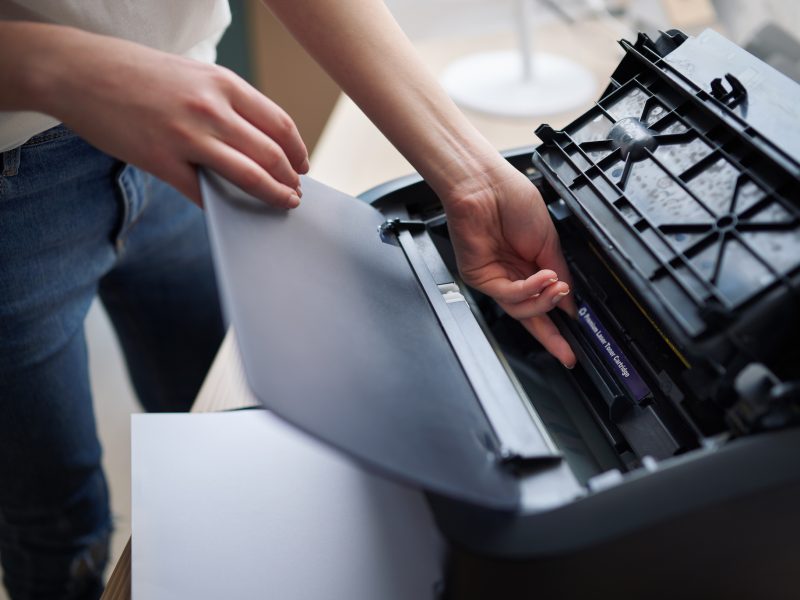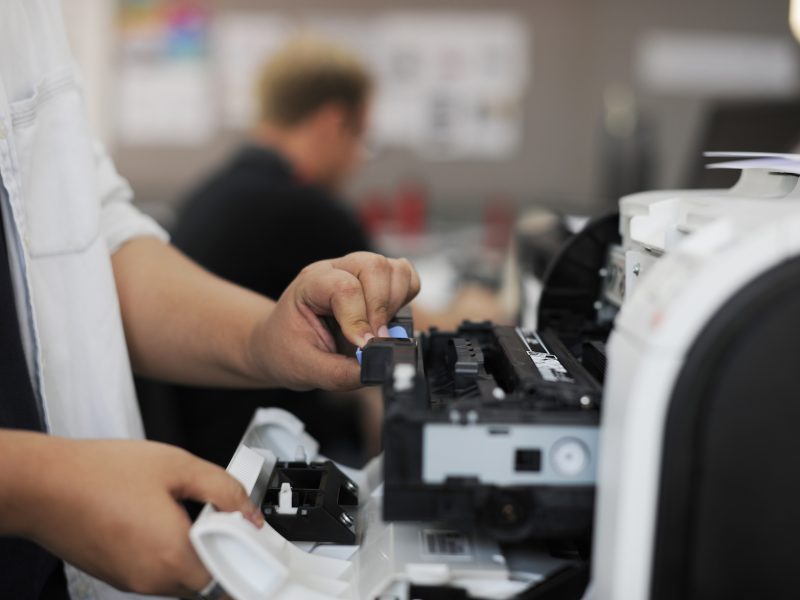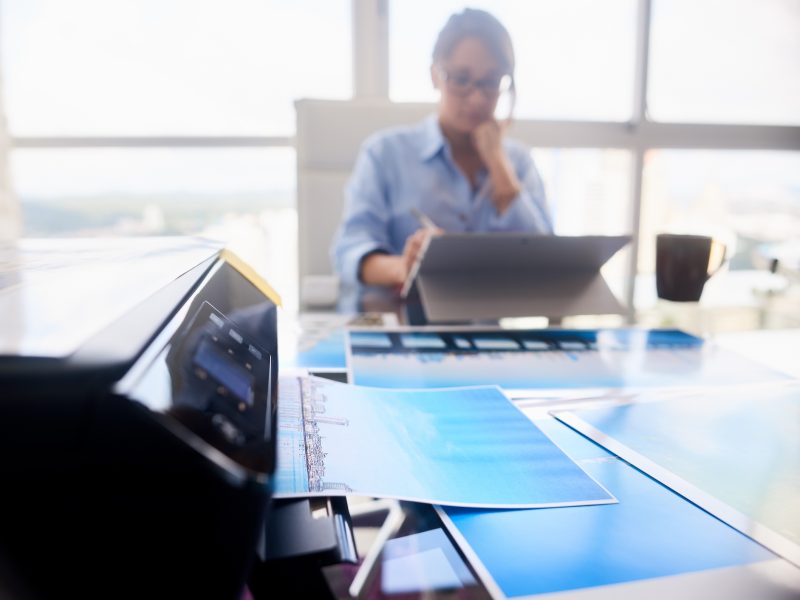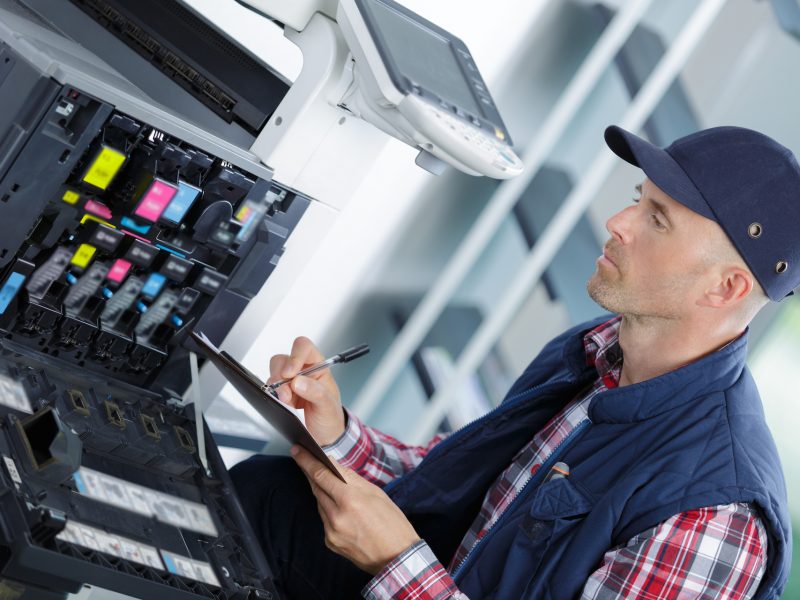 The Right Devices For Your Needs
Laser printers deliver unparalleled speed, text quality, and paper handling. These printers are available in a variety of configurations, from simple monochrome units to advanced enterprise printers. The key is to make sure you have the right printers for your office to minimize costs and maximize productivity.

High volume locations should have fast laser printers with the lowest cost of ownership.
Areas that need color should be able to produce brilliant color documents while giving you control over which users can access color.
Some locations are a great fit for laser printer technologies while other locations could benefit from new pagewide inkjet printers.
Departmental locations may require the versatility of a multifunction system that prints, copiers, faxes, and scans.
Outsource printing jobs could be brought in house with the right departmental or production color printing systems.

We help you make sure you have the right printers in the right locations.
Our philosophy is to bring you the best devices for your applications. Our brand-independent strategy allows us to recommend the best solutions for your specific needs. Through Monster Technology you get access to the leading printer and multifunction copier brands.
Backed By Proactive Support
With an optimized printer fleet in place, you need a partner to provide support. Monster Technology is here to help. From simple break-fix service to our comprehensive Managed Print Services program, we help keep your printers online and running at peak productivity.
Do you need to update your printer fleet? Contact us today for a complimentary recommendation.
We also provide document management solutions.
Los Angeles office:  15342 Hawthorne Blvd #302 Lawndale, CA 90260   Phone: 877-227-0142